Riccardo Brush
Biography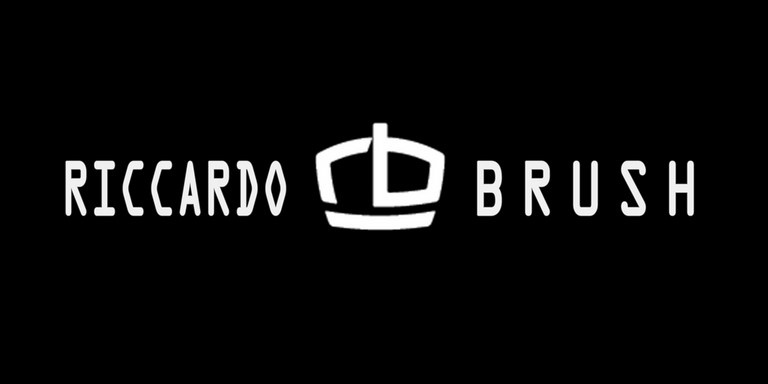 Disc jockey in Rome began to approach music at a very young age, at just 15 he began mixing for fun with an old double plate cassette recorder. As time grows and goes on, his musical taste takes the road to Techno music that he will begin to propose in some clubs in the capital.
At the beginning of the 90s he transformed his passion for music into a real job and began his career as a professional DJ, he became promoter and symbol of the Capitoline Progressive movement, winning the place of resident DJ in the legendary Club 06 in Rome and where he will be joined by the nickname of Marziano for his increasingly unparalleled sets and far from this planet.
In 1995 brush's BUNKER was born, on Radio Centro Suono which will soon become the cult afternoon radio program of the capital.
Awarded DJ of the year at Alien Roma on 20/12/95, and chosen as peecker sound testimonial, he found his national consecration a year later, which led him to perform on the consoles of the best clubs in Italy:
Insomnia, Echoes, Jaiss, Cellophane, Club Imperiale, Momà, Hollywood, Cyborg and to participate in extraordinary events such as Exogroove, The Bomb, Templares, DD4 and many others.
In 2001 he founded together with other friends / colleagues the Air-Tek mother organization of central Italy for techno parties with which he still collaborates and brings him resident at Cyborg Disco, one of the largest clubs on the peninsula and which hosted the largest events in Italy with a total turnout of more than 40000 people.
After some productions on his shoulders with Syntetic record, in 2002 he landed in the recording studios of DDE records and between records he created together with Stefano Di Carlo Logical, a European hit reviewed (Muzik n°84 of May 2002) by Lee Foster and played by almost all DJs from the old continent.
In his DJ-sets also thanks to the absorbed experience he likes to range at 360 ° and not be labeled as a techno DJ or of a particular genre and that is why his music and soui shows are always unpredictable and have led him to perform at the biggest Italian parties.
And now everyone ready to leave for Mars under the sign of Brush's BUNKER...